Hino J08E-WU 6 cylinder, 7.7L turbo intercooled diesel
HP: 230 hp @ 2,500 rpm
Torque: 520 lb-ft. @ 1,500 rpm
Allison 2200HS transmission available only on 253" and 271" wheelbases
A fully galvanized, insulated steel cab
Clean chassis design
Powder coated frames, to protect the frames from corrosion
Chrome grille and mirrors
Power and heater outer rearview mirrors
Large windshield, non-obstructive A-pillars
Tow hook, one, front right side
Orange seat belt option available
Batteries (See Dealer for available options)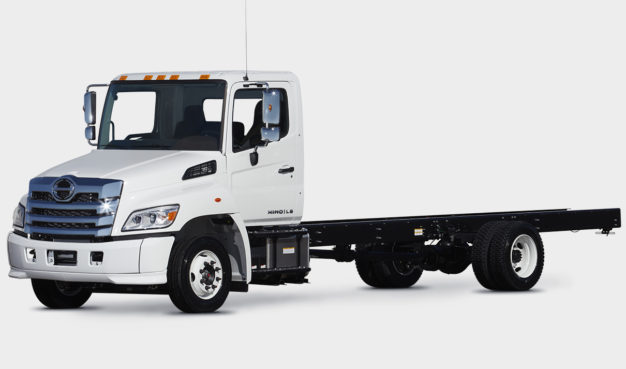 EXPERIENCE THE CONVENTIONAL ADVANTAGE
JUST WHAT THE DOCK ORDERED
Whether you're unloading pallets of parts in downtown Montreal or delivering furniture to your regional warehouse in Dartmouth, the Hino L6 will be your best friend. The Hino L6 boasts a frame height of 40 inches over the rear axle and one of the most accommodating wheel cuts in the industry. You can see why it will be a breeze to maneuver around a warehouse yard.
2021 Hino L6
Standard Features
Air conditioning
Tilt & telescopic steering column with lock
Power windows
Power door locks with keyless entry
Power and heated outer rearview mirrors
Convex mirror (2)
Driver's seat ‐ high‐back seat with air suspension & arm rest
Passenger seat ‐ 2‐person high‐back bench seat
Cruise control
Exhaust brake
Glow plug cold weather starting aid
1000W/120V engine block heater
LED low and high beam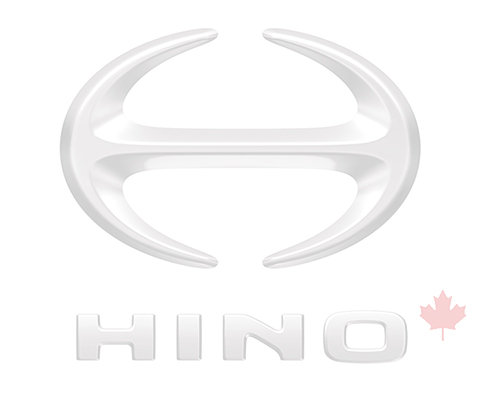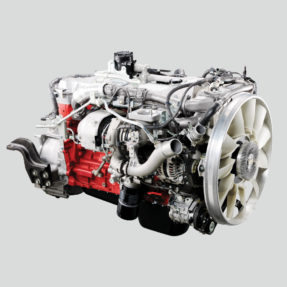 Legendary Engine Design
Hino's JO5E-TP engine is legendary for durability, reliability and efficiency. Hino is recognized worldwide as one of the leading innovators in diesel engine design. Combining high pressure Common Rail Fuel Injection, Variable Nozzle Turbocharger design and Cooled EGR with Selective Catalytic Reduction (SCR) for emission control allows Hino to optimize the air/fuel mixture across the entire speed range of its engines. The result is fuel efficient compliance with all current EPA emissions and greenhouse gas (GHG) regulations.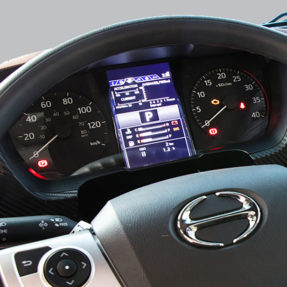 DISPLAY MONITORING
Standard, a new gauge cluster with a large 7" LCD multi-information display.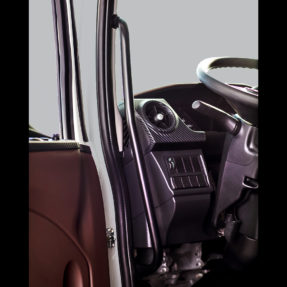 CAB ACCESS
Well-positioned grab handles allow drivers of any size to easily and safely enter and exit the cab. The grab handles are located within the cab, to keep them clean and dry.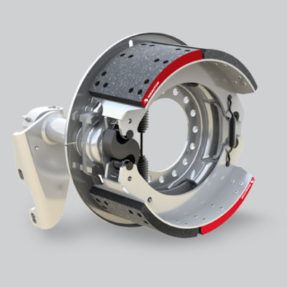 WHAT'S STOPPING YOU?
The standard four-disc hydraulic brake system provides reliable and effective braking when you need it the most.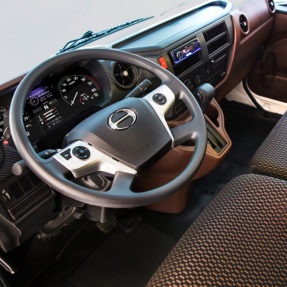 Driver-Friendly
Comfort features include: high-back air-suspension driver's seat, tilt-and-telescopic steering column, steering wheel controls, power door locks with keyless entry, power and heated outer rearview mirrors.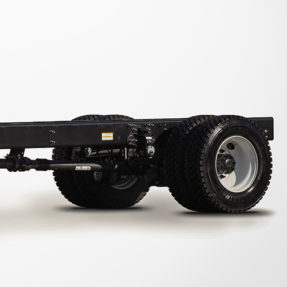 Lighten Up
Optional Hendrickson rear air suspension provides a smooth ride and is ideal for shock sensitive loads.
See where we get our drive.
Meet Proud Hino Owners Across Canada.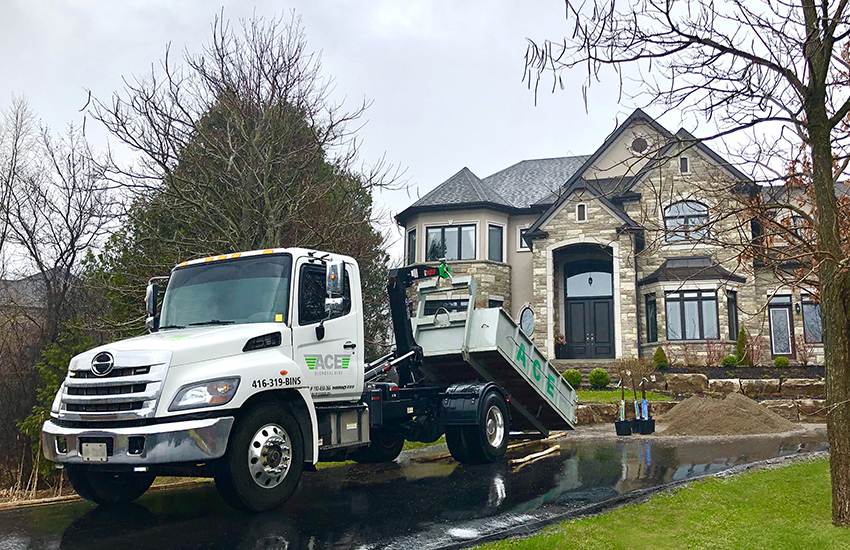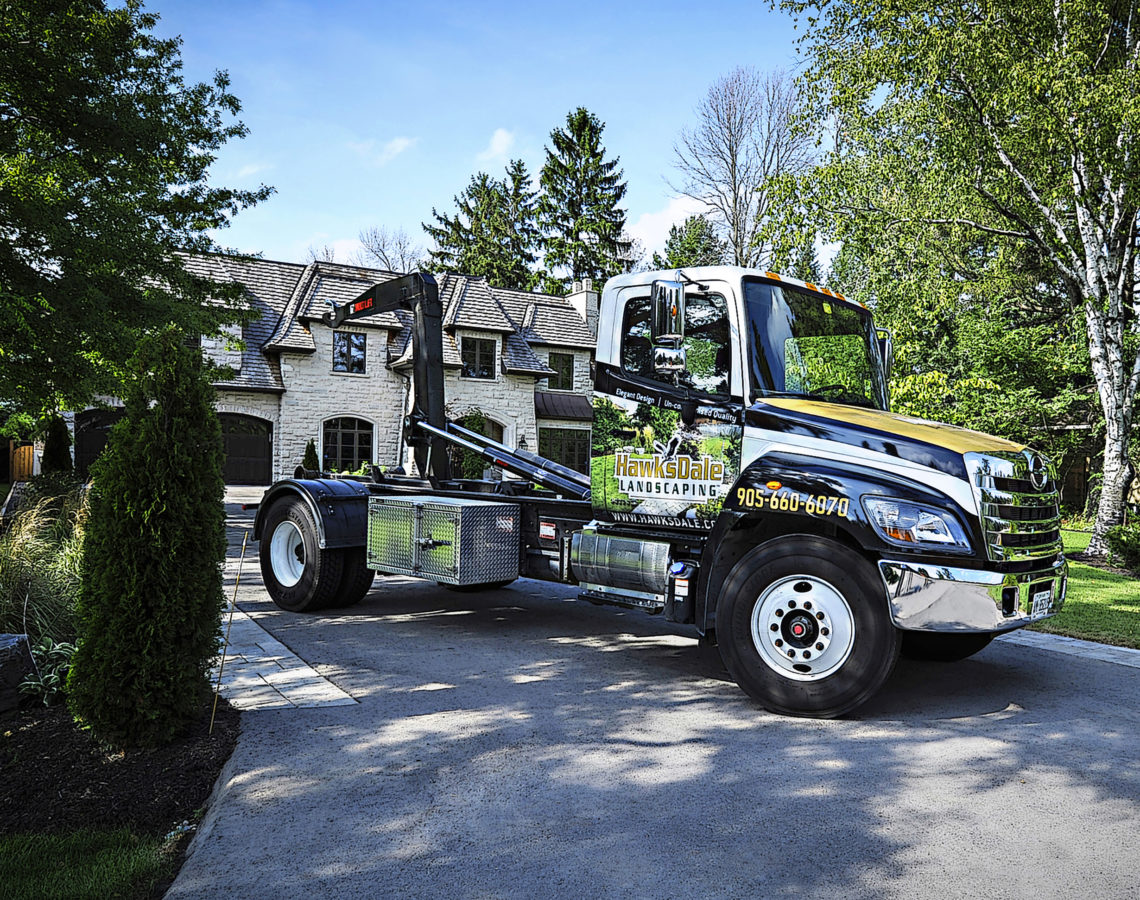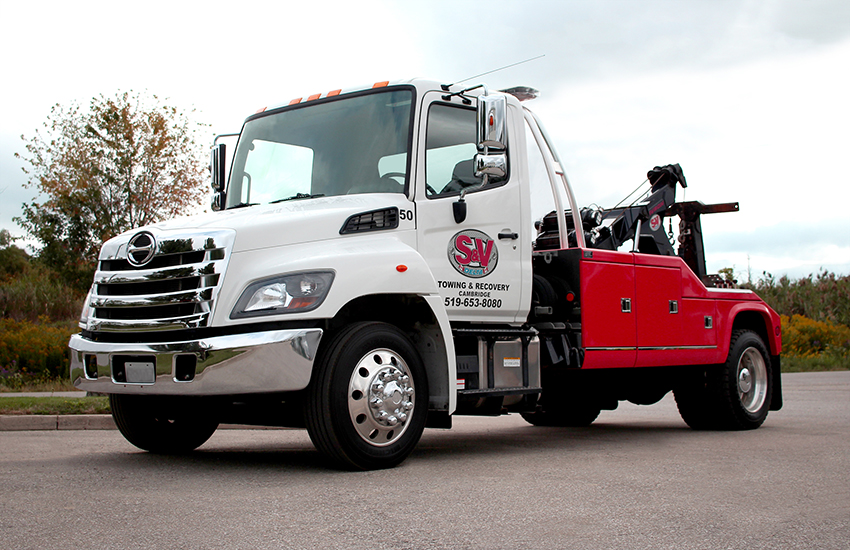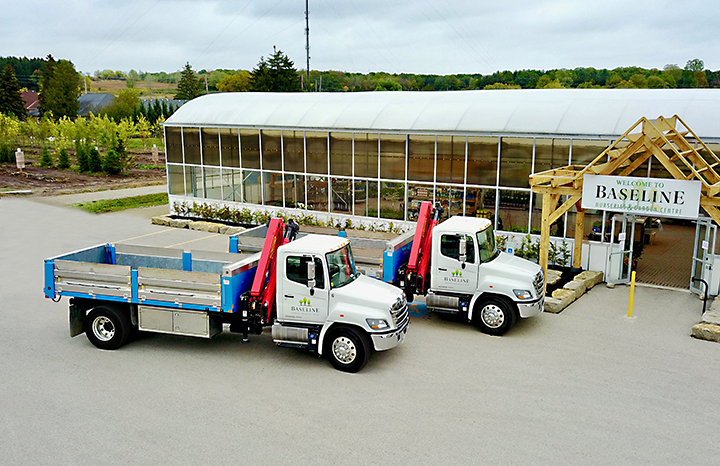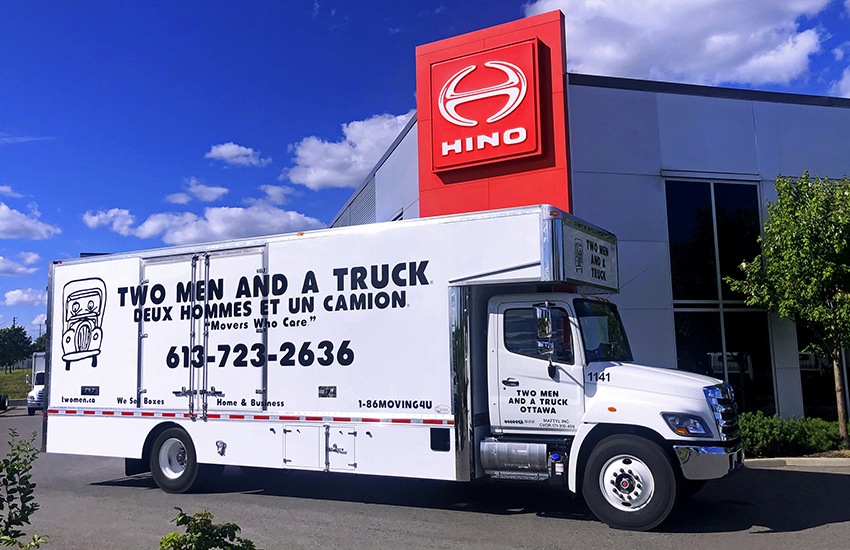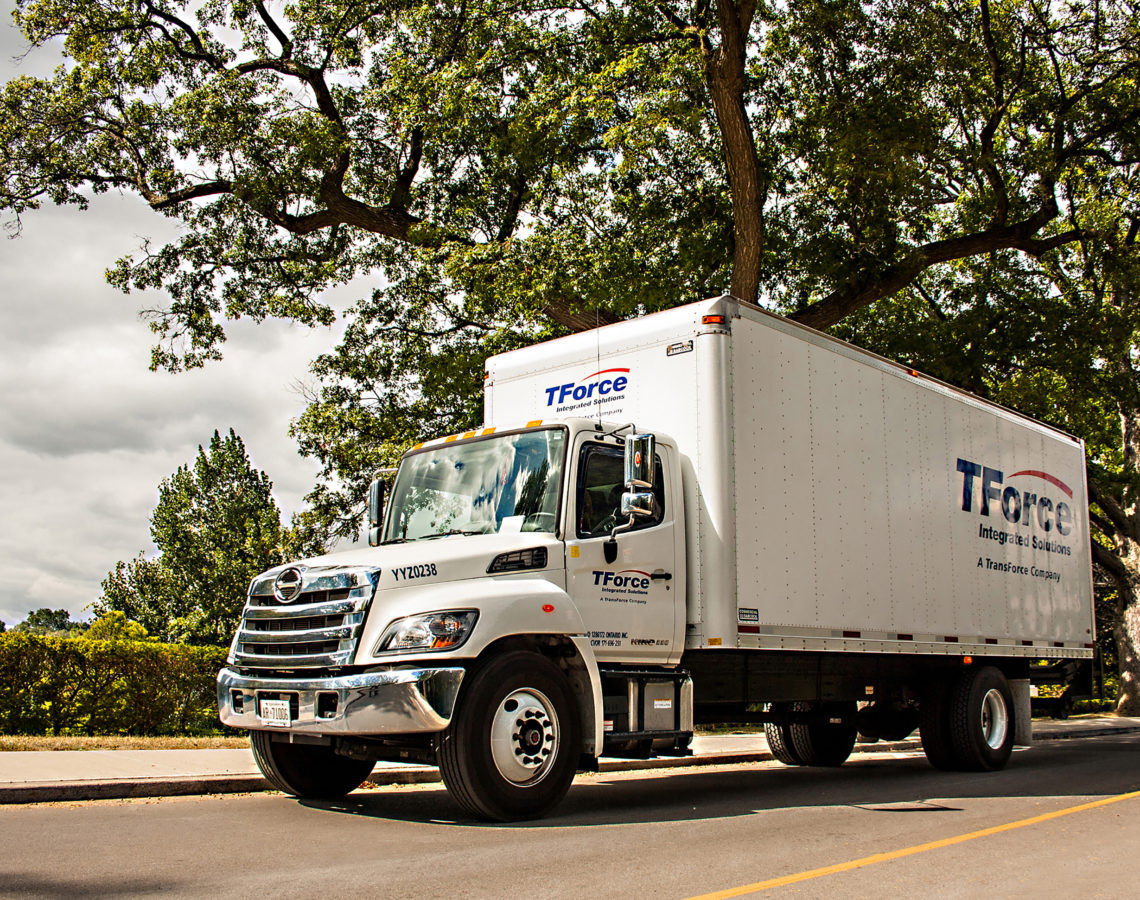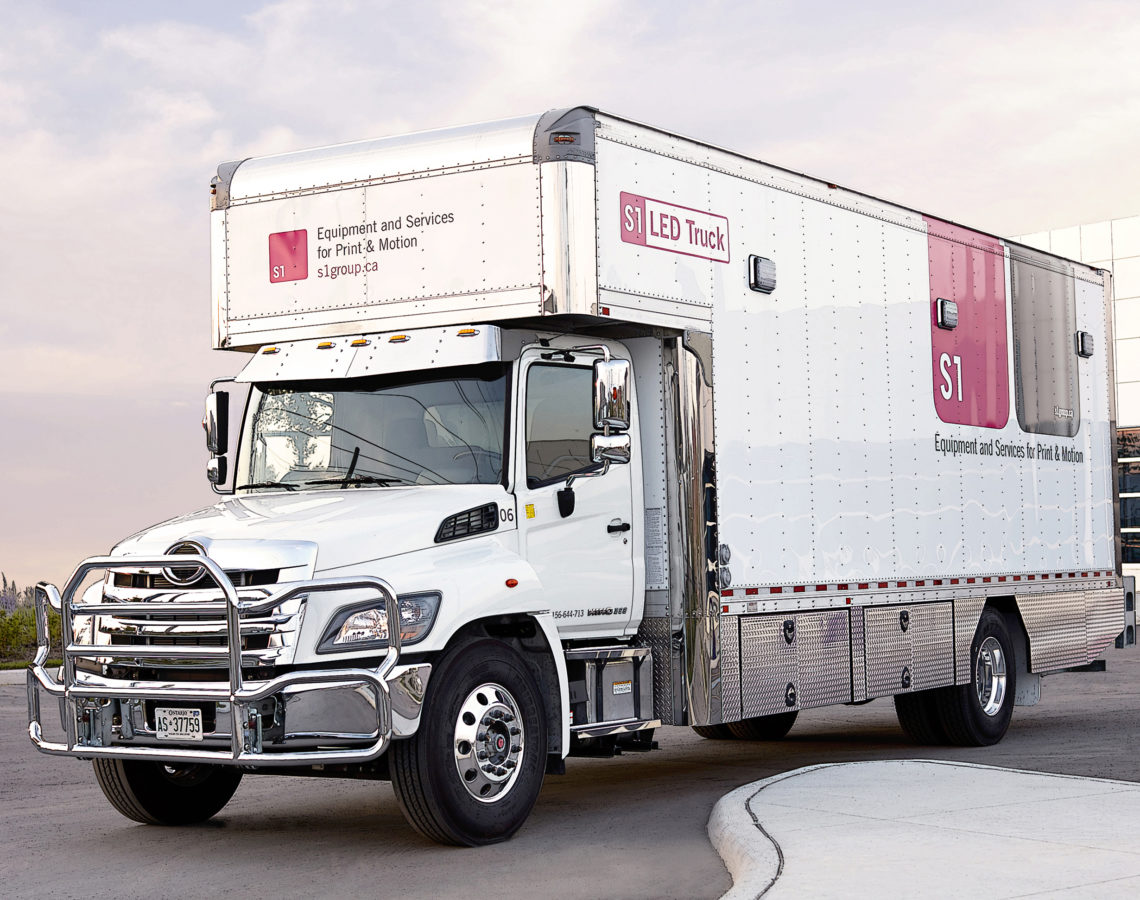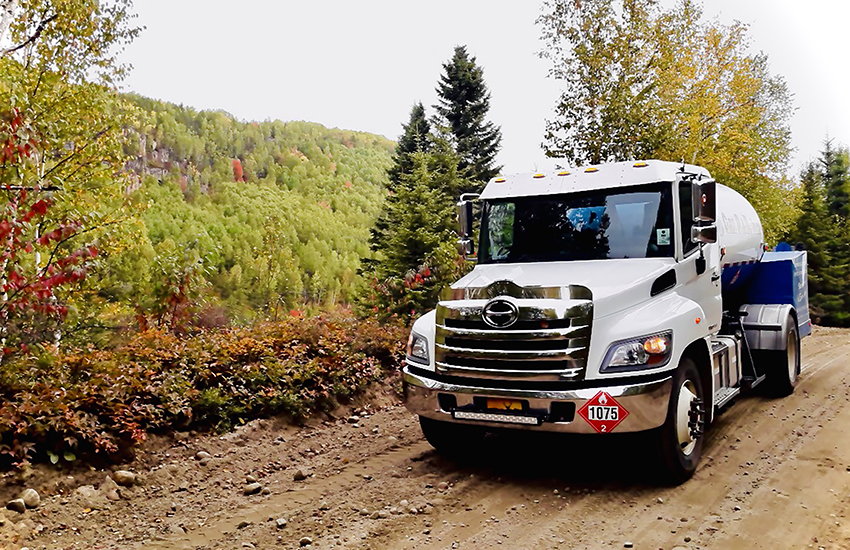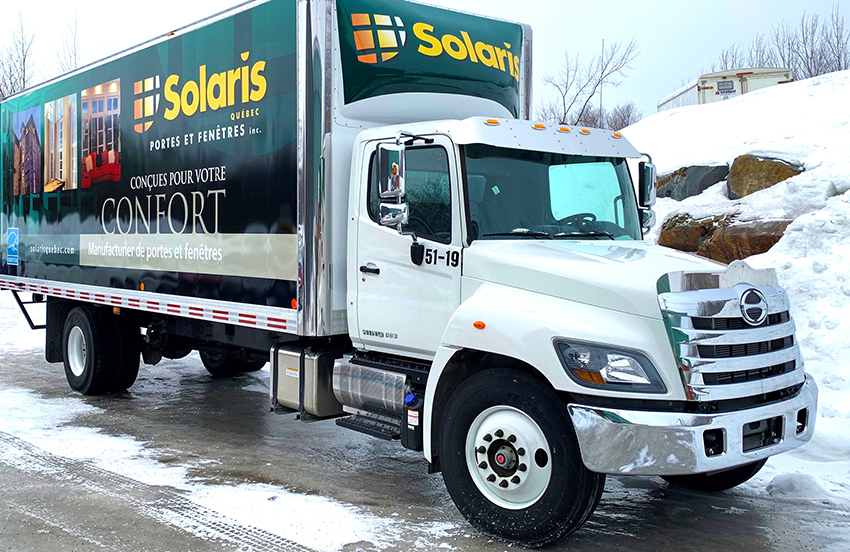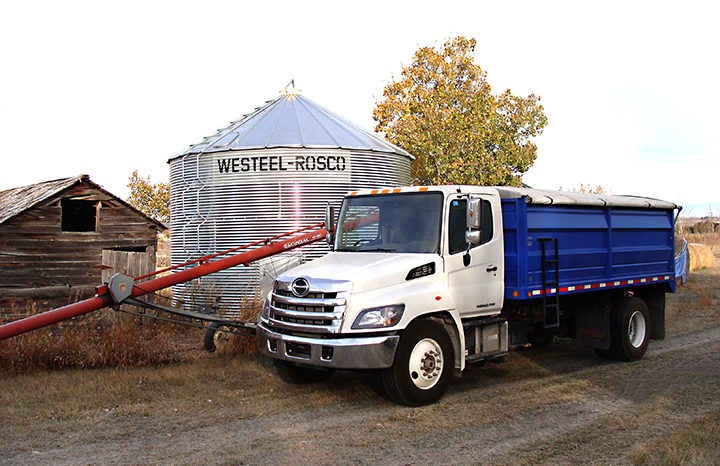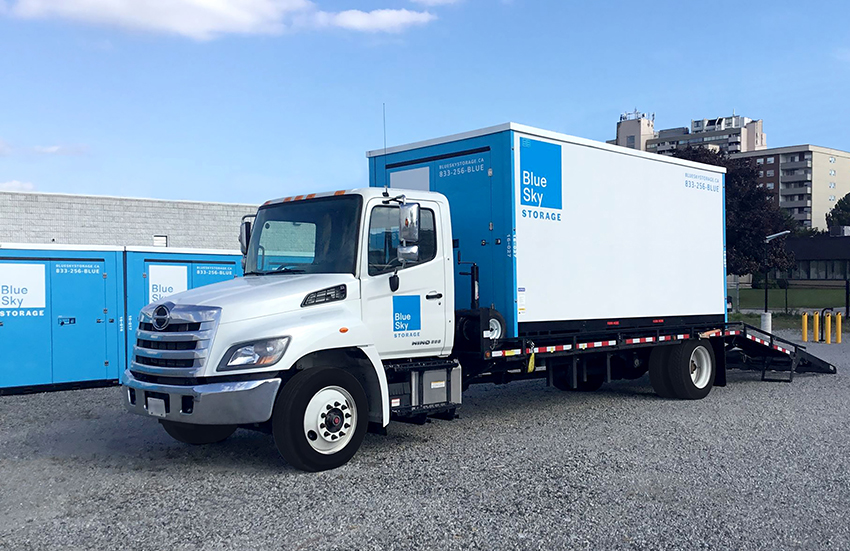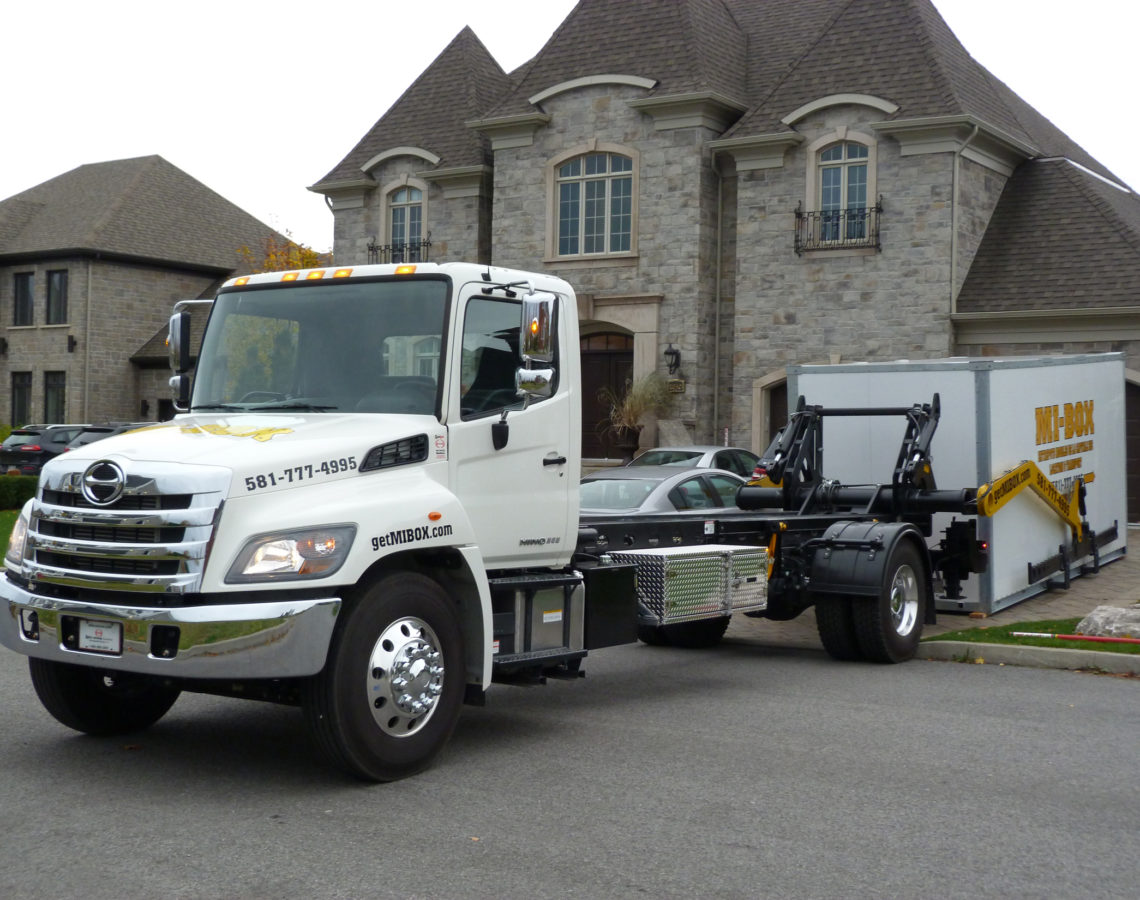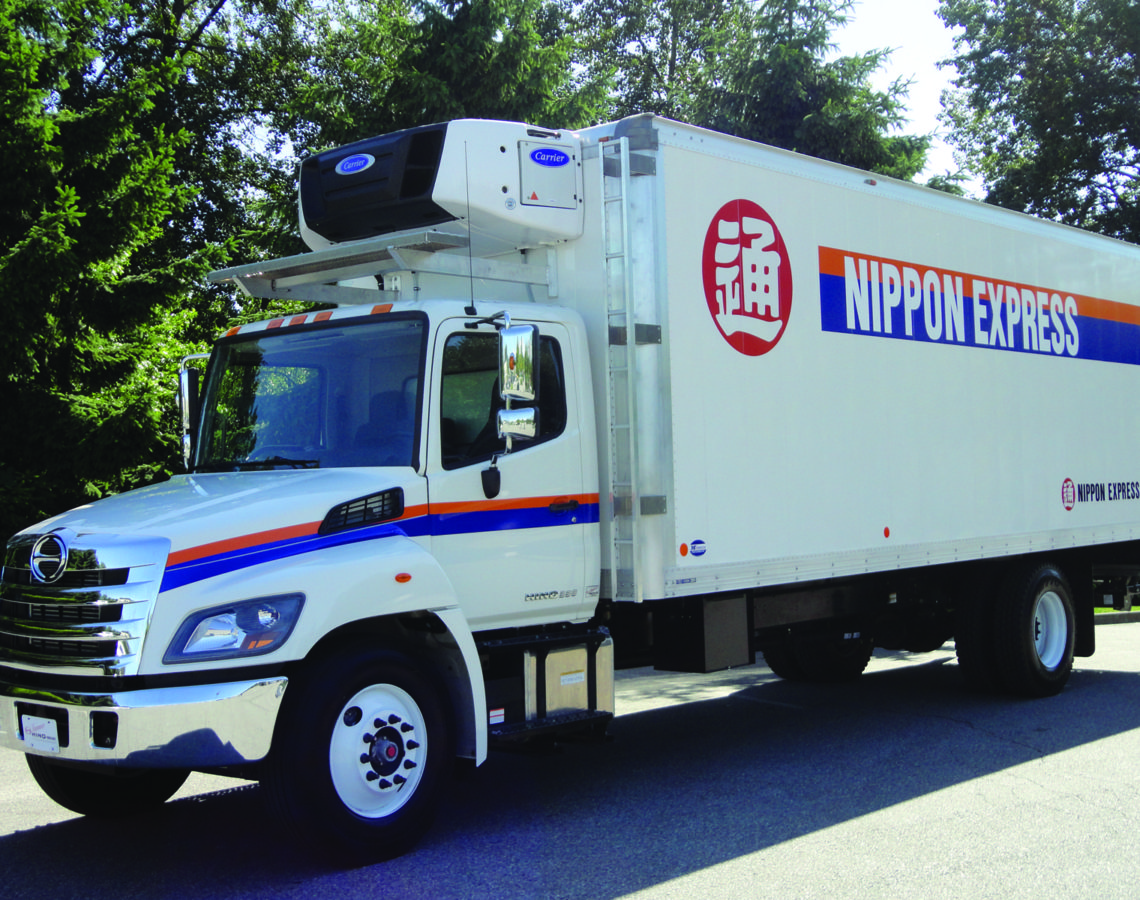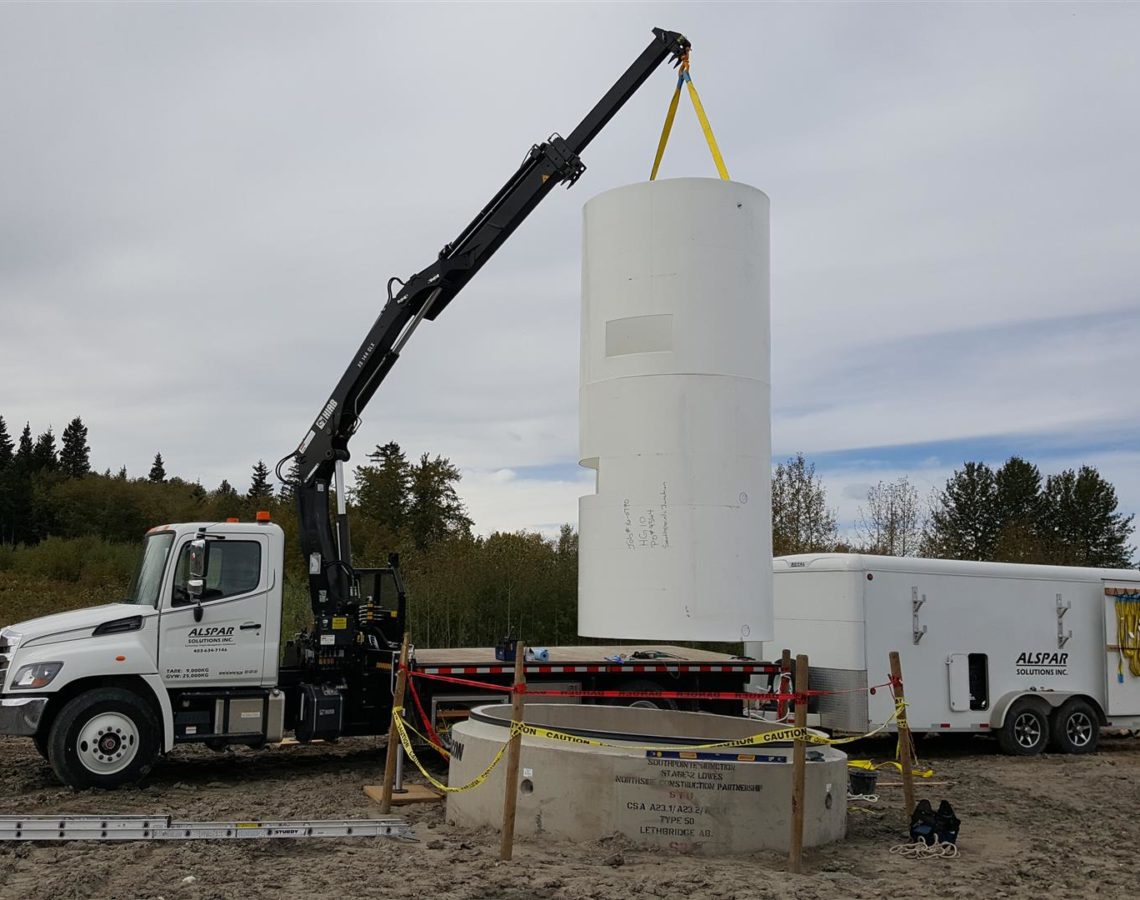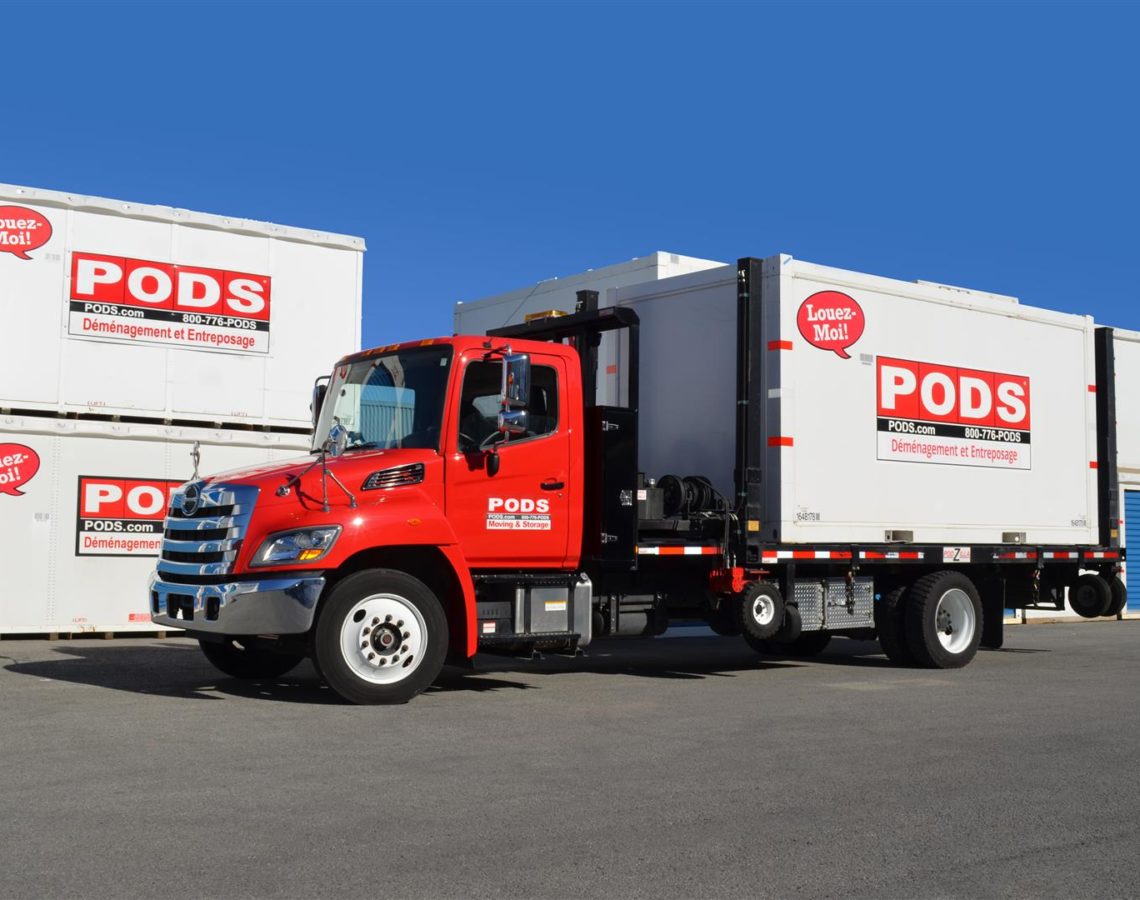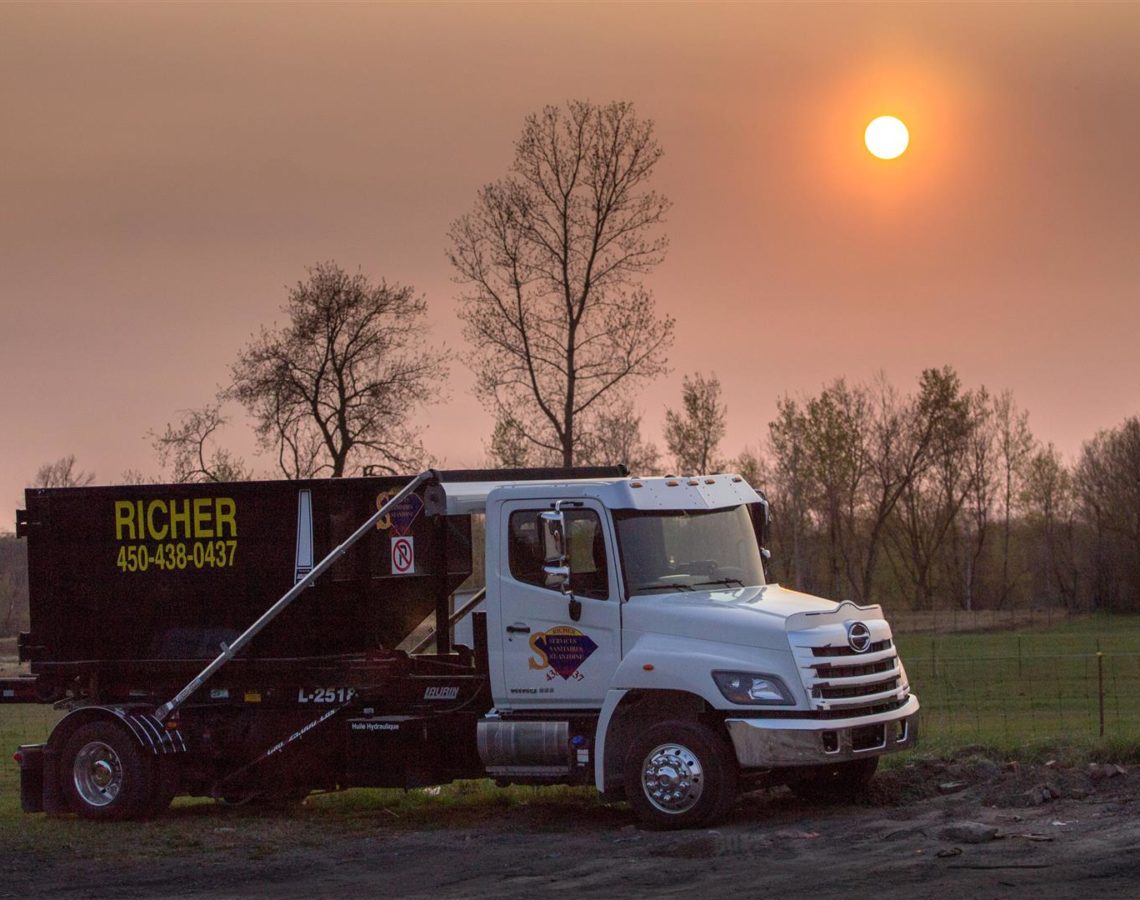 Manufactured in Woodstock, Ontario - Serviced across Canada.
Hold your own with a Hino
Compare Trucks
Column one has the truck specs, other columns show the truck type and truck spec values. Clicking the buttons in the second row, with the heading Choose your variation, will cause table data to change.
| | |
| --- | --- |
| | |
| Choose your variation | |
| {{specification.label}} | {{show_truck_specification(truck, specification)}} |
| | |